What a lucky break for all the chocolate fans out there.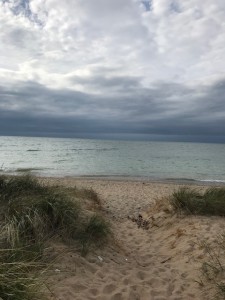 Not only is it the Saturday before Halloween but it is National Chocolate Day in the United States.
I need your comments on which chocolate to start with.
I found a place to go with all the new found energy. Grand Mere State Park is a National landmark established in 1976 located near Stevensville adjacent to Interstate 94. The park is a wooded 985 acres with three inland lakes. It has two miles of sandy beach which is only accessible on foot climbing over steep sand dunes.  Be prepared to empty sand from your shoes.
Check the weather before starting out and post some ideas on chocolate.
Thanks for reading and have a healthy weekend,
Dr. McGuckin