HAPPY FATHER'S DAY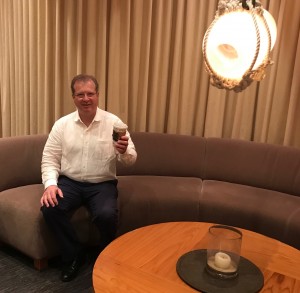 To all the Fathers, enjoy your day! You are more important than you realize. When it comes to our health us men tend to think we are invincible, and we tend to eat as much as we want and whatever we want. From here on out I want us all to take better care of ourselves. Rest, sleep, exercise, and what I am after is higher quality food and drink.
Our human nature lends us to not making the best eating and drinking decisions. So from now on, whatever it is you want get the smarter choice. If you want potato chips get the one with sea salt and a high quality oil or try the baked. Stay away form the flavored snack items as that is where the chemicals are seen. Get salsa without the preservative, sodium benzoate. If you want a hot dog get the organic one. On sausages find the ones without MSG. Buy freshly ground pork and make your own breakfast sausage and avoid all the chemicals and preservatives in the pre-made packaged options. Eat grilled and broiled chicken, we do not need it fried. Broiled and baked fish is best. If you want a deep fried piece of fish ask for the corn meal coating it will not hold the oil.
We need to relax and have fun and that includes going out to dinner. Eat salads and fruit more often. When you go out for pizza or wings get a side salad. In a restaurant skip the starch and get a double order of vegetables.
There was an article in the newspaper a month ago on efforts to get men to go to the doctor. The article didn't really give any real solutions. I personally think it is the message. All the tests are geared towards early detection, which is a negative. I am having a test run to tell me I am sick. The male gene would just rather not know. Ladies, we won't budge on this even though we know how well we hold up to a virus. We're not going to talk about that, it's Father's Day.
I think the solution is in knowing that eating better really does make a difference and we can see the positive with real prevention tests. We really can keep our vitality and enjoy an active life free of the fear that is associated with the large number of modern illnesses.
Enjoy the day and take the time to read the labels. The more natural options are made with better ingredients because they have to. They are not using flavor enhancers like MSG or preservatives to triple the shelf life.
You deserve it. The picture is from Bentwood Tavern in New Buffalo, MI. If you ever are in this area they have a fantastic breakfast overlooking the marina.
https://www.bentwoodtavern.com
https://www.drmcguckin.com/recipes/
Happy Father's Day,