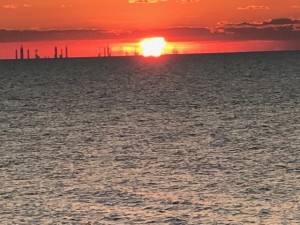 IMMUNE SYSTEM
The time change is next weekend.  The one hour ahead change with the time is stressful to quite a few people.  We lose an hour of sleep and it takes a good week to get used to it.
For me, I typically get sick.  The disruption in the sleep routine causes me to get exhausted and susceptible to viruses.  Our front line defense against viruses are called Natural Killer Cells.  These white blood cells identify a virus and will remove them immediately.  When we get exhausted our immune systems cannot make enough Natural Killer Cells.  If the virus gets past the front line Natural Killer Cells our memory system has to develop an immune identification to knock out the invader.  This takes time, a week or three, and that is when we are really sick.
I am increasing my vitamin C, Pain/Repair Guard, zinc, and extra vitamin D the next two weeks to build my immune system up so I do not get sick this year.
If you are chronically sick consider the most comprehensive and accurate allergy test the ELISA/ACT Delayed onset allergy test.  We have had patients tell us this test helped them greatly.  Check out the lab at their website, https://www.elisaact.com/why-eab/the-immune-systems-role/
I will be at a seminar in Nashville next weekend about Weight Loss and Energy using the Alkaline Way Diet and other great topics.  The office will be closed Thursday, the 7th and Friday, the 8th.  We will be back on Monday, the 11th. https://aca-cdid.com/symposium.php
It's cold out today but Spring is coming.