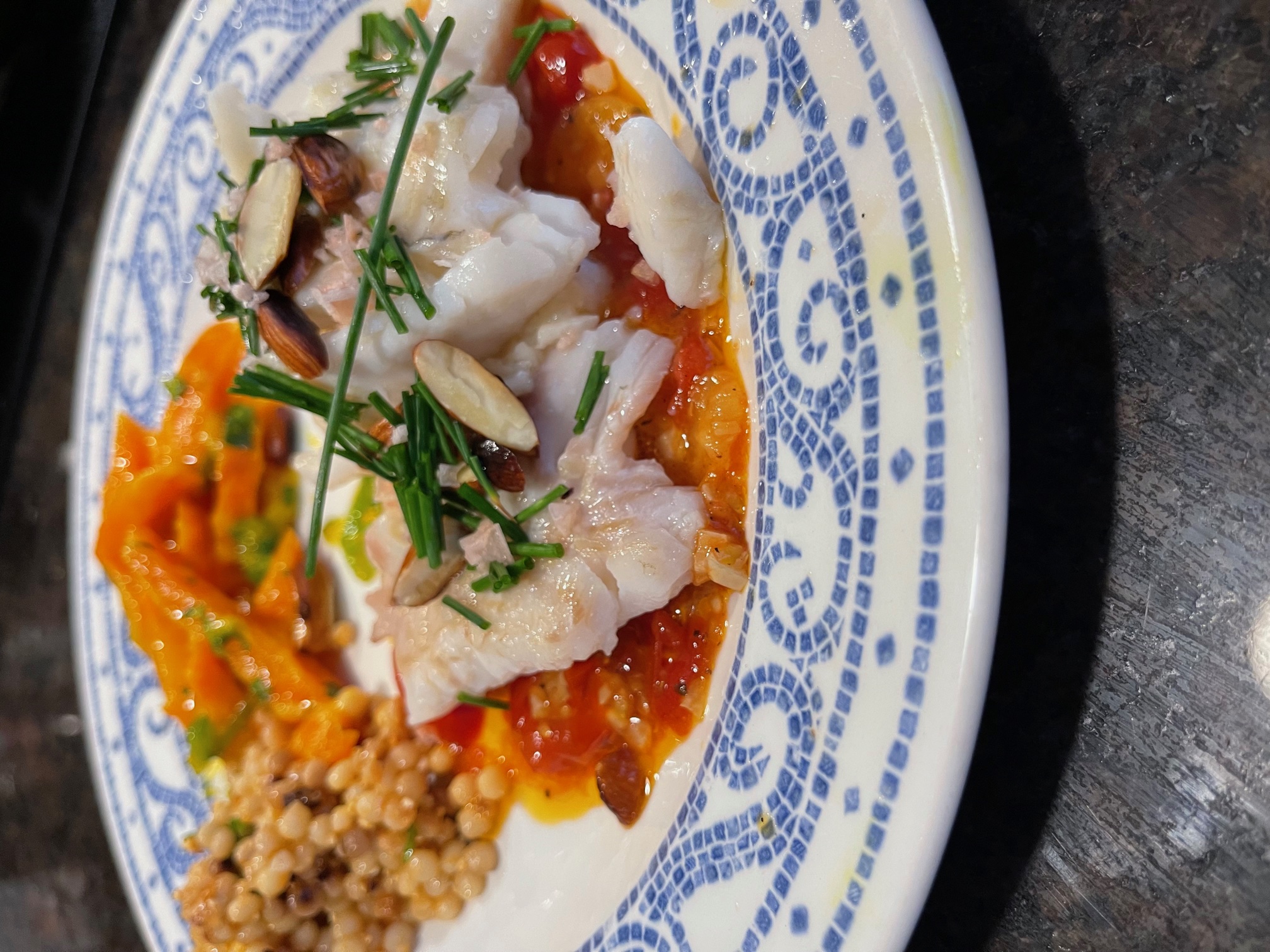 Hi Everyone,
Eating healthy tastes good too!
The McGowan's Flounder is sauteed in olive oil with a cherry tomato base and topped with roasted almonds and fresh dill.
McGowan and Son's Fish Market in Valparaiso has great tasting and unusual fish. We used their couscous and carrots with tumeric sides as well.
Enjoy the week and eat some fresh fish.
McGuckin Chiropractic Appointments: (219) 531-1234 Visit Site