Kayaking up and down Southwest Michigan's calm Galien River is a relaxing escape from a busy week.  Located on the Red Arrow Highway Public Access two miles north of New Buffalo, Michigan, the Galien River is a place you don't want to miss.
   Peaceful with wild scenery of marsh and lily pads.
   Super easy and fun.  Any skill level can do this!
   If the river is high, a quest for adventure is required.  Lean back in the kayak to go under a bridge.
   A great story to tell all who could not make the trip!
There are kayaks and paddleboards available to rent.  Ask for the "sit on top" style of kayak and be sure to bring a change of clothing.  The kayaks have self draining holes in the cockpit and footwells.  Check the website Galien River Marsh Water Trail for information on times during the weekend now that we are in the off- season months.  Use the bold key words above to navigate the the website.  This activity is weather dependent and could end the middle of October.  The best part about the Galien River is that it is less than an hour away from Valparaiso, Indiana!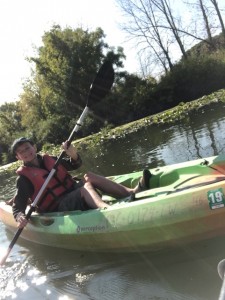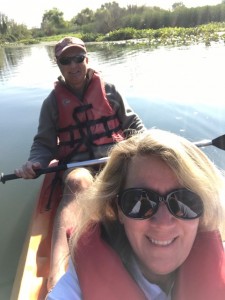 Thank for reading and have a healthy weekend,
Dr. McGuckin